I have always loved to cook and it has become a hobby of mine to make new and delightful dishes that I have never made before.
I got the original receipe from Emeril when I was watching his show one day. I have never made crab before but it looked so good that I just had to try it out.

This dish is well worth the couple hours in the kitchen. Carli loves seafood and he has raved about this dish for months. It is fantastic for the summer and I hope you enjoy it as much as we do.
Emeril makes an incredible crab toast that goes perfectly with the bisque. I didn't make it this time but I included the recipe just in case you wanted to try it out. It's delicious!!!
Here's the recipe. It may look a little hard to make, but I promise that it's not.
Ingredients:
3/4 cup bleached all-purpose flour
1 1/2 cups chopped yellow onions
1/2 cup seeded and chopped green bell peppers
4 bay leaves 2 1/2 teaspoons salt
1 cup peeled, seeded, and chopped fresh or canned tomatoes
1 teaspoon liquid crab boil (recommended: Zatarain's Concentrated Liquid Shrimp and Crab Boil), optional ( You can find this
in the spice aisle at your local supermarket)
1/2 cup chopped green onions, green parts only
1/4 cup finely chopped fresh parsley leaves
1 pound lump crabmeat, picked over from shells and cartilage
Combine the flour and oil in a large nonstick saucepan and whisk until smooth. Over medium heat, stir constantly until the mixture is the color of peanut butter, about 10 minutes.
Add the onions, bell peppers, celery, carrots, bay leaves, salt, and cayenne. Cook, stirring often, until the vegetables are soft, about 10 minutes.
Add the crabs and tomatoes and stir to mix. Cook for 10 minutes
Add the brandy, water, and crab boil. Bring to a boil. Reduce the heat to medium-low and simmer, uncovered, for 1 hour and 45 minutes.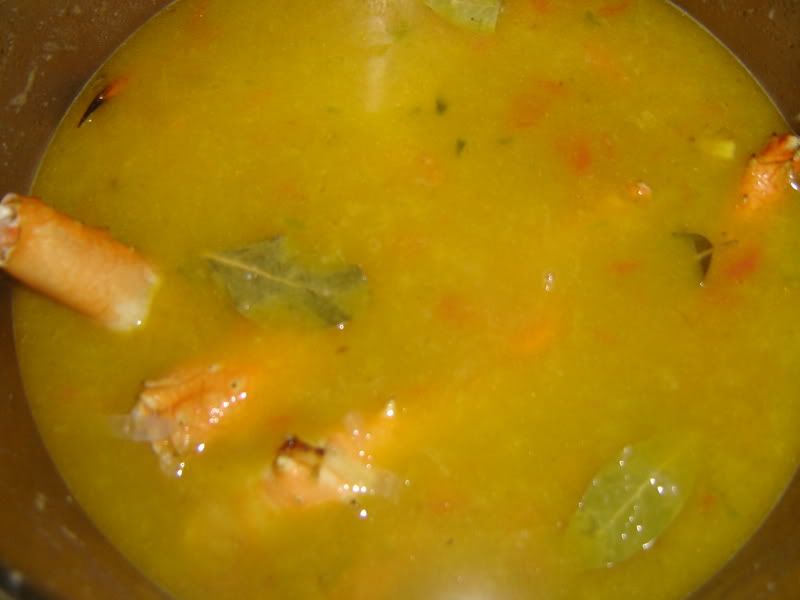 Add the green onions and parsley. Remove the bay leaves. Remove from the heat and add the cream. Mix to blend.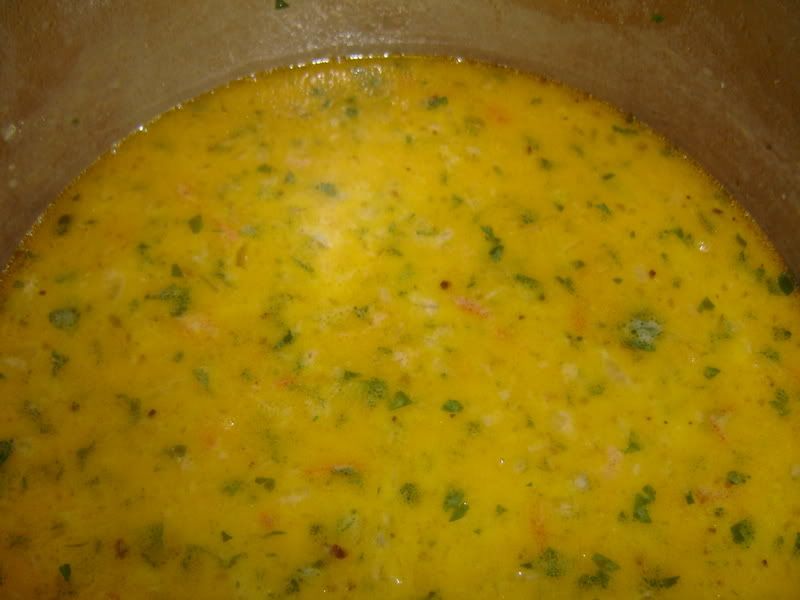 Ladle into individual serving bowls and sprinkle each with 1/4 cup crabmeat.
Crab Toast.
Ingredients:
1/2 pound lump crabmeat, picked over from shells and cartilage

2 tablespoons minced green onions
1 tablespoon minced fresh parsley leaves
1/8 teaspoon freshly ground white pepper
3 ounces cream cheese, cut into pieces
2 tablespoons heavy cream
8 slices brioche, or home-style white bread
3 tablespoons vegetable oil
Combine the crabmeat, egg, egg white, green onions, parsley, garlic, salt and white pepper in a food processor and pulse until blended but still chunky.
Add the cream cheese and pulse until smooth and thick.
Add the cream and pulse until just blended, being careful not to over process.
Spread 1/4 of the crabmeat mixture on each of 4 slices of bread, spreading it to the edges and smoothing the top.
Place another slice of brioche on top and press down to make a sandwich.

Heat the vegetable oil over medium-high heat in a large skillet.
Add the crab toasts to the hot oil, in batches if needed, and cook until golden on the first side, about 3 minutes. Turn and cook until golden on the second side, about 2 minutes. Drain on paper towels if needed. To serve, cut each toast diagonally into halves or quarters


Enjoy!!!!